Logo
Call BetterBox on:
+44 (0)1908 560 200
Featured Products
Order code: 860
---
Order code: PP3245UTP
CAT5e 32 PORT PATCH PANEL
---
New Additions
Order code: MAG-CBL-APL-GN
---
Order code: MAG-CBL-MUSB-PK
---
Magnetic Apple Lightning Cable Orange.
Order code: ASYNC-CBL-MAG-L-OR
These 5.5" flat cables are a tidy solution to the problem of annoying and potentially damaging cable twists. The connectors clip together using magnets with the cable forming a neat loop,and come in a variety of colours to suit any taste from vibrant to professional and low key. The low profile USB connector is easy to use and takes up much less space than traditional USB connectors. The short length is perfect for laptops or in car chargers.
Available in the following colours : BU = Blue, GN = Green, GY = Grey, PK = Pink.
---
Special Offers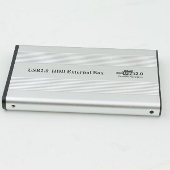 Order code: USB-HD2.5S
The exciting new USB-HD2.5S is a stylish, high quality aluminium Disk Enclosure with totally silent operation. The newly designed Aluminium enclosure acts as a built-in heatsink, effectively reducing heat output of the enclosed Hard Disk to enhance reliability and lifespan.
Fully Plug n' Play for leading Operating Systems including Microsoft Windows and MAC OS X, the USB-HD2.5S allows your existing 2.5" SATA Hard Disk to be fitted quickly and with minimal effort.
---
Price (ex VAT):
£5.75 £4.95
Order code: USB-CR-6P
Ideal for Notebooks, Desktop PC, Digital Photography.
Reads: 55 types of memory cards.
Compact design, fully Plug n' Play with 6 slots.
USB 2.0 for read/write transfer up to 480 Mbps.
No external power is required.
Supports Windows 98SE/ME/2000/XP/Server2003/Vista/Win 7, MacOS 10 or higher.
---
Price (ex VAT):
£5.95 £3.95
Industrial Unmanaged Ethernet Switch 4 Ports
Order code: SW-504
• 4 Port Ethernet Switch
• Galvanically Isolated Ports
• Redundant dual power inputs: +5V to +30V DC
• -30ºC to +80ºC operating range
• Ideal for factory floor, in vehicle and marine
applications
---
Price (ex VAT):
£95.00 £47.50
Industrial Unmanaged Ethernet Switch 5 Ports
Order code: SW-005
• 5 Port Ethernet Switch
• Power inputs: +5V to +30V DC
• Compact design
• No software required
• Simply plug in and connect
---
Price (ex VAT):
£59.00 £29.50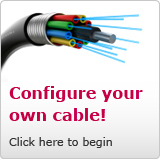 Latest News